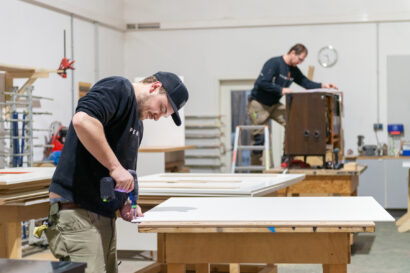 we´re just around the corner.
At our premises in Hannover-Bemerode close by the exhibition grounds, our team of 20 experts has been realising building projects of all kinds for more than 25 years now.
Team spirit is our middle name. We rely on effective long-term cooperation with our customers, partner companies and suppliers.
In spite of the hectic pace typical for the sector, the motto of our work is "There's strength in serenity".