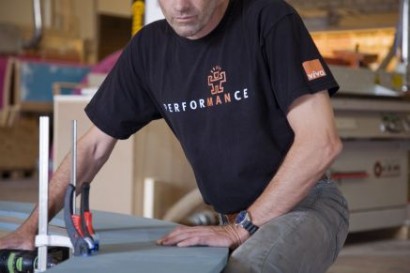 We are designers, interior decorators, engineers and master carpenters. Our immediate tasks include planning/projecting, logistics and production, especially in the field of wood construction.
Our office, our warehouse and our production facilities are located in Hannover-Bemerode, in the immediate vicinity of the exhibition grounds.
For many years now, we have maintained trusting and effective business relations with partner companies and suppliers. We work hand in hand with them in the fields of assembly and metal construction as well as glass and plastics processing.